Do you want to learn to felt?
I've designed a line of Learn-to-Felt kits to share my love of felting with everyone. If you can't attend my in-person workshops, these are a great place to start. They make great gifts too!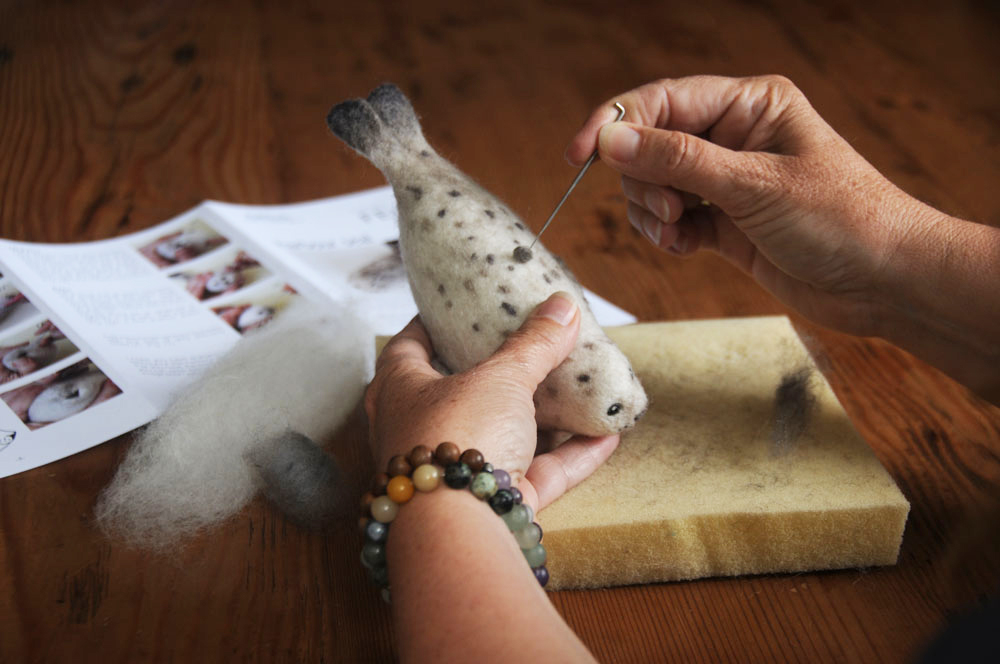 My fun and fabulous felting kits include everything you need. So carve a little time to yourself or with a friend and relax while enjoying the magic of turning wool fibres into cute little creatures.
It really is so soothing (and a little addictive!)
All kits are designed for beginners who haven't felted before - with easy to follow step-by-step photo instructions.

Some projects, like the Little Owl Brothers, are easier just because they are smaller projects with less pieces to attach than a larger project like the Sea Otter or Kitty Cat. An owl may take you 20-30 minutes, while an otter may take you 1-2 hours. The photo above has them in order, left to right, easiest to hardest.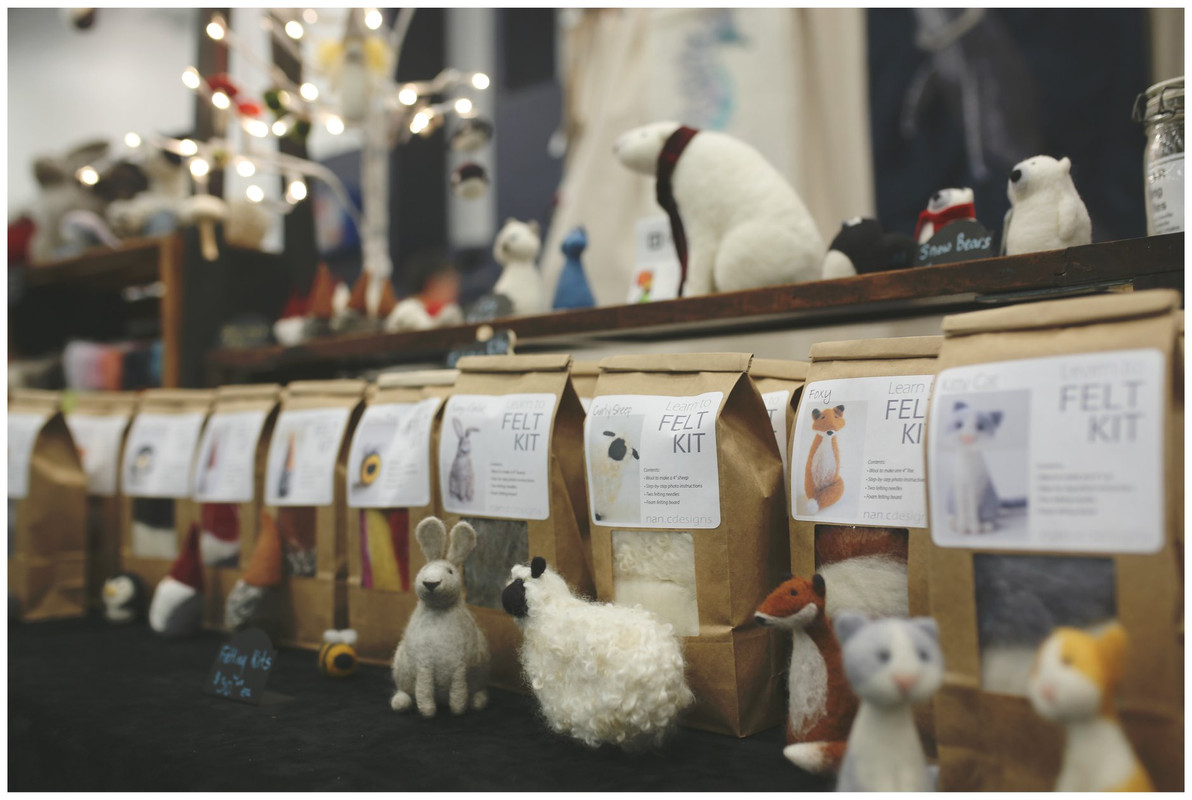 I pack each kit with my hand-dyed wool so expect glorious variations in colour.
Happy felting!
SHOP KITS

"I bought the woodland gnome kit and oh my gosh it was so much fun to felt. I've never felted before and Nancy's instructions were very clear and easy to follow. The gnomes are so cute and I can't wait to buy another kit and attend a workshop in the future." Eva

"My first felting attempt was with a bunny kit. The directions were clear & concise for a beginner. The bunny turned out just perfectly and I've had several compliments. I can highly recommend nan.c's felting kits and classes." Carol

"Amazing kits with easy directions to follow! Nancy's wool is still my favourite to work with by far!" NPC

"I love the Winter Gnomes that I made from Nancy's kit. They are both adorable, and I love how they turned out. Easy to follow instructions, and more than enough supplies included in the kit to make them both." Di

"Nancy is a good instructor. Her kits and fibres are beautiful. Instructions and diagrams in the kits are very clear and well presented. The kits make excellent gifts." Mary