Do you want your needle felting to be smoother, come together quicker, and have more life-like features? This book will teach you my proven expert techniques to take your felting to the next level.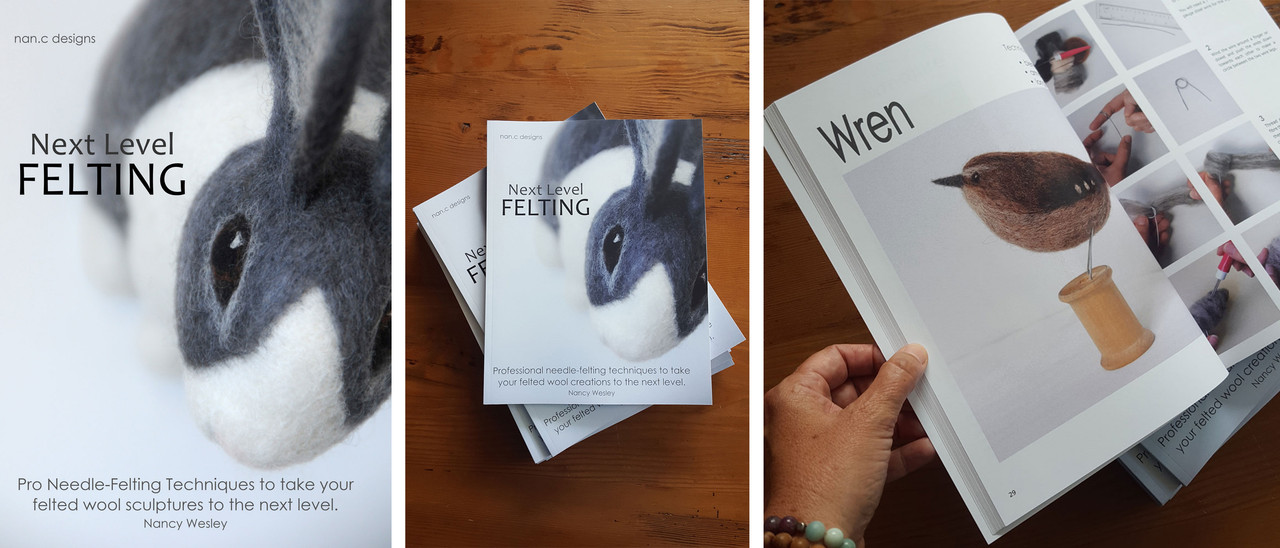 Now you can get my pro-felting tips and my most popular workshop projects for yourself, including a Harbour Seal, a Wren, Bunnies and a Humpback Whale. My hope is that this book is full of both inspiration and instruction. I want you to learn from my solid technical know-how, presented with hundreds of full-colour photos, then be inspired to create your own designs.
I share my favourite tools and professional methods so beginners can start on the right path and experienced felters can increase their skills. Five large detailed projects, with step-by-step photos and easy to understand directions, are used to illustrate my 7 key technique lessons.
Why learn from me?
I am a professional fibre artist who has been felting full time for over 10 years. My teaching methods have been proven in hundreds of workshops where I've helped many felters get better at their craft.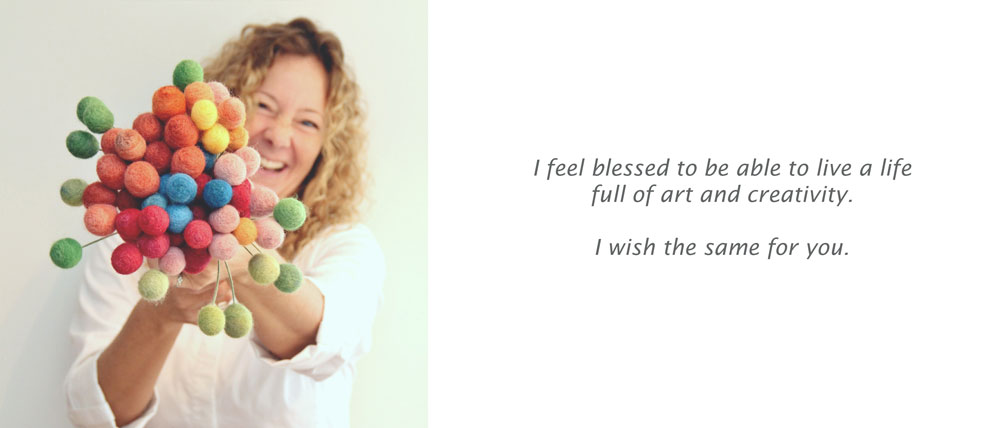 Buy this book if you are looking to refine your needle-felting skills, become faster, get smoother results and to be inspired.
Purchase the soft cover book here.
Also available as an instant download in pdf format.
"Love your new book. So many great tips. I've already learned new helpful info and I just got it yesterday. This is what I've been looking for. Thanks nan.cdesigns!" Pamela

"A really useful book with tips and hints on how to progress to the next level. Step by step clear pictures also help. Well written and I recommend this to anyone doing 3d needle felting." Margaret

"I just love everything about this book! The author has created an amazing collection of original animal designs that go far beyond the kitties and puppies of the Japanese books, cute as those little critters are. The photos are abundant and extremely helpful; the text is large enough to read easily, and I love nan.c's sidebars of Pro Felting Tips. A wonderful book highly recommended for anyone looking to improve their own realistic-looking animal creations." Peggy

"Nancy's book is an easy to understand, follow along guide in helping me to refine my skills. It's excellent, with great photos and tips that make it a joy to create." Constance