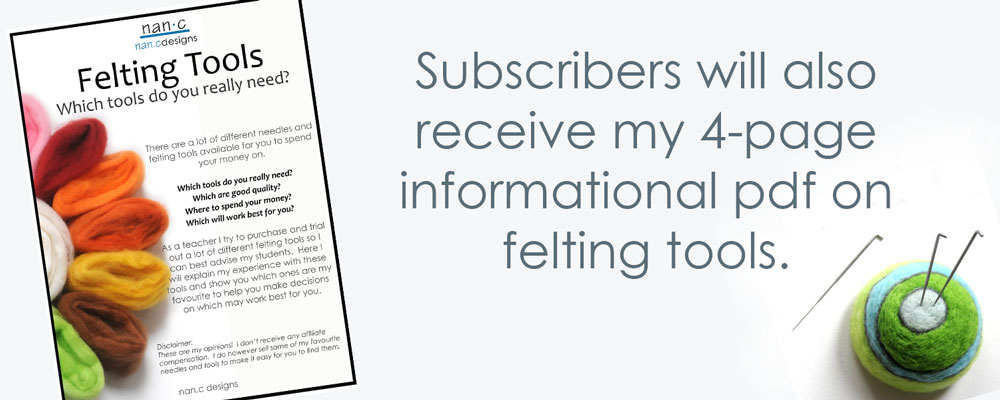 I love teaching fibre art workshops. Sitting in a community with others, all hands busy working together as we chat and share and de-stress. It's so fun and so good for us! Felting is self-care that produces really really cute wooly creatures!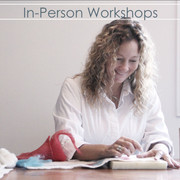 I also offer online workshops where you can felt along with me: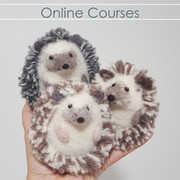 Custom Workshops can be booked - your place or mine. Gather your friends, pick a project and I'll supply the rest. Contact me to discuss the details. View past workshops for ideas on my workshop blog.
Follow my current work and see photos of workshops in action on facebook and instragram.
Looking forward to felting with you!
"Nancy Introduced me to needle felting about 5 years ago. I immediately fell in love with the craft and have continued to make items, both on my own and by taking several of her other workshops. Nancy's workshops are fun and so inspiring. She's a great instructor, helping to build confidence with her gentle guidance as she breaks down the components of the item she's teaching. I love her workshops and am enrolled in yet another.

Thank you, Nancy, for introducing me to needle felting. It's a wonderful way to destress in a world that has gone a little sideways. It truly is "good for the soul". " Constance

"I have taken many of Nancy's workshops and loved every one! She is an amazing teacher—clear demonstrations and lots of hands-on individual instruction. Her book is full of project ideas with clear photos and directions. Can't wait for the next class." Penny

"I have taken two felting workshops with Nancy. They are so much fun. A great way to spend your afternoon. Nancy is great at teaching you all the techniques needed to felt your project and you are guaranteed to end up with something beautiful to take home. Take a friend and have a happy afternoon learning a new craft." Griffin

"I have never done needle felting before. I took Nancy's class to make a bear, and was so happy with the results of all the participants! Nancy is an excellent and knowledgeable instructor. She went step by step, demonstrating techniques, and was available to help everyone as they worked. She was always kind and supportive of everyone's efforts. I am hooked on needle felting from just one class! Thank you so much Nancy! I look forward to taking more classes from you!" P.Redman