One of the things I love about teaching fibre art in workshops is sitting in community with others. All hands busy working together as we chat and share and de-stress. Working mindfully and meditatively in a group of people can have such a huge impact on how we feel. Felting is self-care that produces really really cute wooly creatures!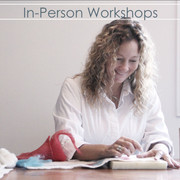 I also offer online workshops where you can felt along with me: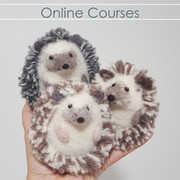 Custom Workshops can be booked - your place or mine. Gather your friends, pick a project and I'll supply the rest. Contact me to discuss the details. View past workshops for ideas on my workshop blog.
Follow my current work and see photos of workshops in action on my facebook page.
Looking forward to felting with you!